<3 Bare Beginnings <3

Name: Virginia (or Ginny, GinGins, Ginya, Virgin...cough)
Age: 17
Gender: female
Orientation: pan
Location: CT
Schooling: college frosh in...one month! yes!!!

<3 Favourites <3

Number: 1, 3, and 5
Musical Groups: Eisley, Coldplay, Dashboard Confessionals, Pilate, Goo Goo Dolls, Mae, Jimmy Eat World, The Odds, Sixpence None the Richer, Enya, Michelle Branch, Vanessa Mae, Vanessa Carlton, Third Eye Blind, Greenday, Matchbox Twenty, Smashing Pumpkins, Weezer, Dido, Switchfoot, Lifehouse, Third Day, Reecca St. James, Creed, Sean Paul, The Neptunes....just about everything (:
CDs: none
Songs: OC Remix's version of "Broken Mirror Reflection"...and then a bunch more (:
Foods: anything with sugar in it [candy], fruit
Films: movies...? Beauty and the Beast, The Magdelene Sisters, Saved!, Boondock Saints, My Sassy Girl, Garden State
Books: White Oleander, The Queen's Own Fool, Memoirs of a Geisha, A Time of Angels, Pride and Prejudice
Book Genre: fiction
Instrument: uhhh...iunno O_O I play violin, piano, guitar, and a little bit of drums, though...
Class/Area of Study: art, music, psychology, and english
Fandom: neh???
Animal: bunny!
Article of Clothing: peasant skirts, hoodie sweatshirts, worn in t-shirts, comfortable tank tops, worn in jeans, flannel pj pants
Hobbies: making art, or music
Scent: peppermint, green apple, coconut, hazelnut, apples&cinnamon
Sensation: the adrenaline rush you get after you're done doing a race or event (for sports)
Movie Character: I'm not sure O_O
TV Series: Gilmore girls? I don't get to watch tv that much T_T
TV Character: n/a
Emoticon: joy
Quote: "when your brain shuts off and your heart turns on"

<3 Six Random Facts Regarding Yourself <3

1) I'm Chinese, but look more Hawaiian or Cambodian
2) I can tie cherry stems into knots, and unwrap starbursts with my tongue
3) I have this bad habit of forgetting to wash new clothing separately first. so a lot of my clothes have dye stains on them from other things xD
4) I can't find my retainer
5) I'm going to get a nose stud when I turn 18. Provided I have enough money :P
6) I only use shampoo when washing my hair [except for once a week] because conditioner makes my bangs kinda limp. and gross.

<3 Imagery! <3

This, like any other section of the fill-out, is completely optional.. but if you'd like to, share with us a photo of yourself, or any other random pictures that you wish (pets, artwork, et cetera. Anything goes, but as always, try not to be purposely offensive, please!)

umm...from prom a few months ago:



my belly button is smiling! :D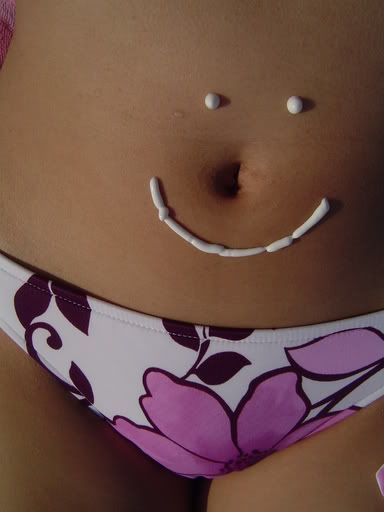 a photo I took at my friend's lakehouse that I really like: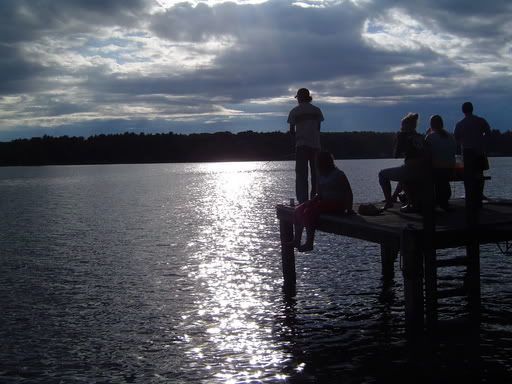 a really bad two-minute thing I did to test out my new pastels:



another photograph I took [it's inverted]:



flowers that I make and [attempt to] sell: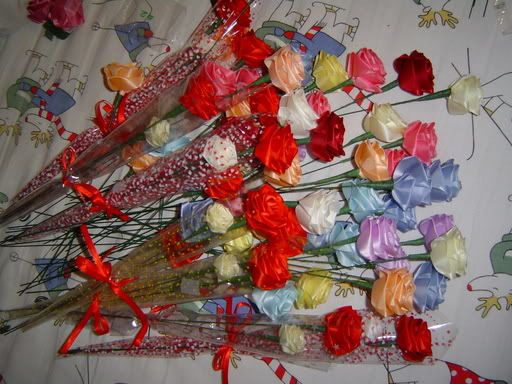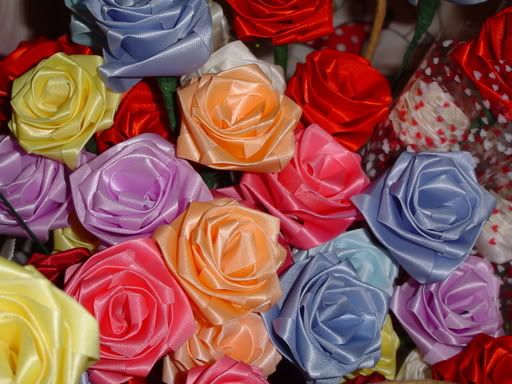 another photograph that I took - another favorite of mine:



me when I was a baby :D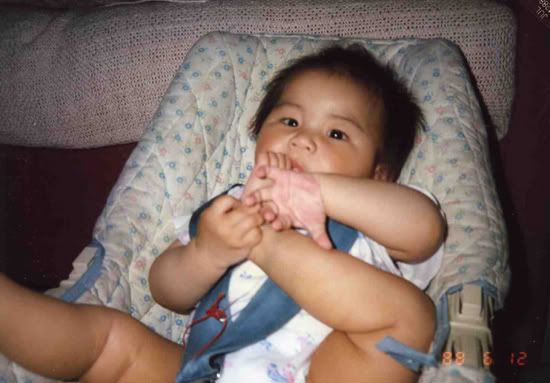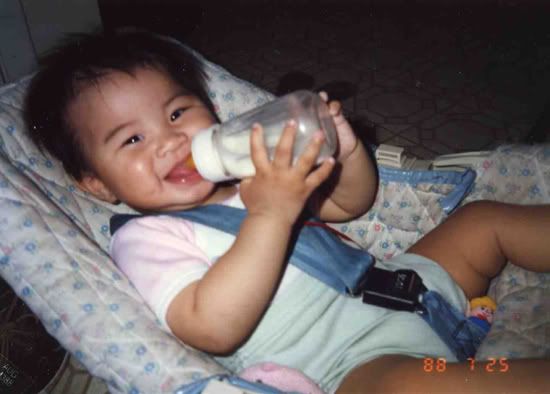 and a random anime drawing I did...sometime last year?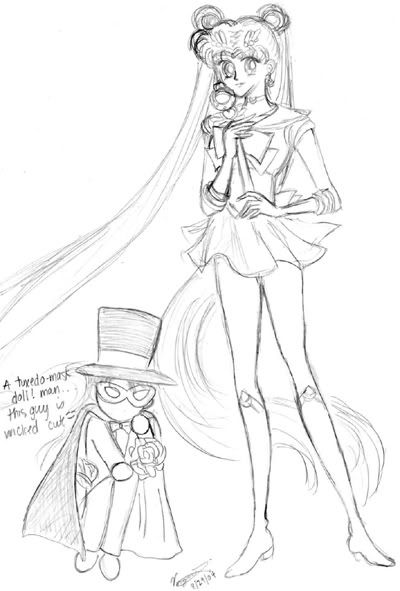 oh wow...I just realized how many pictures I put up xD

butttttt...I'm a really visual person, so. and I'm a camera whore :P